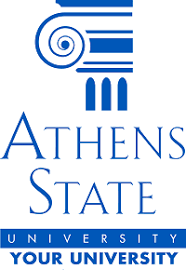 The North Alabama ASSP chapter met on 3/25/21 at the ABC of North Alabama where we were joined by John Wells who is the program director of the Occupational Heath & Safety Management program at Athens State University. Dr. Wells gave the chapter an overview and the goals of the OH&S Management program. Thank you to Dr. Wells for taking the time to speak with the North Alabama chapter. To read more about Athens State and the OH&SM program, visit their site here.
Thank you for all who could join and thank you to our meeting sponsors!
The North Alabama ASSP chapter met in person on Thursday October 29 at the Robotics Center in Decatur, AL following all CDC guidelines and recommendations for Social Distancing. The chapter wanted to thank Mike Owens, Michael Owens and Bryan Armour, with Axis Risk Services for driving in from Atlanta, GA to speak on Injury Management! For more information about injury management through Axis Risk Services click here! We would also like to thank Jacobs Engineering for being the lunch sponsor for the event and the RTP for hosting the chapter meeting.
Also, congratulations to new and repeating officers in the election for the chapter!
President-Tami Bray
Vice President-Michael Bray
Secretary/Webmaster/Delegate-Ethan Netherton
Treasurer-Ben Bowden
Scholarship Chair-Tami Bray
Happy New Year to all members and guests!! The North Alabama Chapter is excited to start the new year!
For the month of January the North Alabama ASSP Chapter met on the 16th at the Decatur Morgan Hospital Parkway Campus. Thank you to our host Kevin Borden and the Decatur Morgan Hospital Team! To read more about Decatur Morgan Hospital, click here.
The chapter also discussed the Chapter Scholarship Application. If you or someone you know would like to know more about the scholarship, please email tamibrayrivercityconsulting@gmail.com.
Comp1one also spoke to the group about case management for your employees and gave a great overview of the benefits of having a case manager for your injuries at work. Click here for more information about Comp1one.